Hackaday Unconference Sells Out Within Days of Opening Up Sales to the Public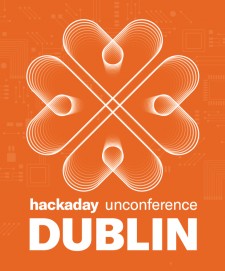 PASADENA, Calif., April 2, 2018 (Newswire.com) - Hackaday, the most popular website read by engineers, makers and inventors that celebrates hardware and hardware hacks teams up with DesignSpark, the engineering community of RS Components (RS), to bring Hackaday's second annual conference to Europe.
This partnership marks the shared vision and continued collaboration of Hackaday and RS of bringing the hardware engineering world together to collaborate and learn about the newest developments in the field.
The conference is structured in the "unconference" style, where there is no set agenda, and all participants come prepared to present seven minutes about their latest passion project with the conference's talk schedule formulated at the onset of the day. This unique format encourages talks and collaboration on cutting-edge topics and projects happening in the engineering and maker world. Although Hackaday has held unconferences elsewhere in the world, including London, Los Angeles, Chicago and San Francisco, this is the first of its kind in Ireland.
"We are proud to be supporting the first ever Hackaday Unconference to be held in Ireland," said Mike Bray, Vice President of DesignSpark at RS Components. "The unconference concept is a unique one that should help to create an extra dimension to the event that encourages fun, innovation, collaboration and creativity. All of this makes it an excellent complement to what we believe in at DesignSpark."
The Hackaday Dublin Unconference will convene on Saturday, 7 April from 13:00 to 21:00 at the Project Arts Centre in Dublin, Ireland. Technologists and engineers across the UK and Europe showed immense interest in the event, which sold out within days of opening up sales to the public. Although tickets have already sold out, individuals who are interested in attending may join the waitlist by visiting this page.
About Hackaday:
Hackaday is the world's most popular hardware engineering website. Our daily posts are the gold-standard in entertainment for engineers and engineering enthusiasts.
Hackaday is a subsidiary of Supplyframe, the industry network for electronics sourcing solutions. Supplyframe is based in Pasadena, California USA.
For more information, please visit Hackaday.com.
About DesignSpark:
Launched in 2010, the DesignSpark ecosystem offers online design resources and free downloadable tools: DesignSpark PCB, a professional-grade schematic-capture and PCB design tool; DesignSpark Mechanical, an advanced 3D CAD tool based on direct modeling techniques; and DesignSpark Electrical, a fully specified electrical CAD package for the design of control panel, machinery and electrical systems.
DesignSpark also offers a huge library of PCB schematics, components footprints, and 3D models, as well as the new Obsolescence Manager tool created to enable engineers and purchasing professionals to avoid risk due to product obsolescence.
For more information, please visit www.designspark.com.
Media Contact:
Katie Huber
Phone: +1 626.793.7732
Email: khuber@supplyframe.com
Source: Hackaday
Share:
---
Categories: Computers and Software, Computer Hardware
Tags: Conference, DesignSpark, Dublin, engineering, Hackaday, hacking, hardware, Ireland, RS Components, Supplyframe, Unconference
---
Hackaday
61 South Fair Oaks Avenue (200)
Pasadena, CA 91105
United States